J E F F P R I N C E
M A N A G I N G D I R E C T O R
T4 was established in 2007 and became a limited company in 2009. The Directors and Owners of T4 have been Directors of Mechanical and Electrical companies over the last 12 years, prior to this they have been Mechanical & Electrical Engineers, Contracts Managers and Quantity Surveyors. T4 brings together a wealth of skills and experience with a combined experience in the industry of over 120 years.
​
T4 offer Mechanical and Electrical Services covering the London and South of England. Working directly for Clients and Main Contractors, T4 have built up an enviable reputation within the industry for delivering a very high standard of workmanship with excellent project management. To see our areas of work please view here.
​
​
​T4 as a company pride themselves on having numerous Accreditations, fast responses to Customer Care and very high standards of Health and Safety.
T4 value Culture and Diversity and celebrate individual differences from it's customers and it's employees which helps the business continue to grow as a strong and innovative organisation
​
Whether your project is pre-designed, or design and build, T4 Mechanical & Electrical can tailor a package to meet all of your requirements as we hold suitable Insurances to tailor your needs. Or experienced Estimators will be more than happy to provide an estimate from drawings, or we are always more than happy to visit site for inspection.
Our aim at T4 is to provide our customers with an efficient and high quality installation with quality of service provided by our extensive knowledge of market leading solutions.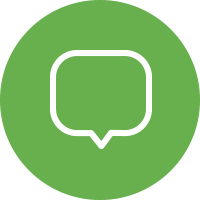 We are one big
F A M I L Y
​
We think
C R E A T I V E L Y
​
We maintain
P O S I T I V I T Y
​
We achieve
E X C E L L E N C E
​
We stand for
Q U A L I T Y
​
C O M P A N Y H I S T O R Y
2009
T4 Mechanical Services Ltd was formed.
2014
T4 Mechanical Services Ltd renamed and rebranded as T4 Mechanical and Electrical Ltd
2011
T4 became a Multi-Sector business, expanding into Commercial and Hospitality sectors
2013
T4 opened our Electrical Devision and secured its first combined M&E job
2015
T4 experienced significant growth within the residential energy centre schemes
2016
Turnover doubled since opening the Electrical
side of the Business
2020
T4 secured its largest project to date of £5 million during the Covid-19 Pandemic!!
2019
T4's turnover hit a record breaking £22.3 million
2018
T4 successfully handed over our fastest job of
£3 million in 3 months
C U L T U R E & D I V E R S I T Y
T4 value culture and diversity and celebrate individual differences from it's customers and it's employees which helps the business continue to grow as a strong and innovative organisation
The Directors understand and appreciate that it is the people that work for T4 that make this company so great.
We are true believers in investing in people and we strive to continually develop our employees by offering ongoing training through Apprenticeships, NVQ's, Diploma's and training on new products and software. By offering ongoing training, we hope to not only broaden the horizons of our current employees, but to encourage a new generation of motivated and skilled people. It is also our customers that make the business.
Every customer, whether a large national contractor, regional contractor or building owner, everybody receives our utmost attention at all times as we aim to build long standing relationships and continue to enjoy the ongoing repeat business that we have had to date.
T4 have a team of dedicated service engineers and a dedicated Customer Care Team to ensure the efficient handling of post completion issues. With a 24 hour, 365 days a year emergency call out service, T4 customers can be assured that we will be on hand to assist.
​
To prevent unnecessary issues with your installation, T4 can provide a complete Planned Preventative Maintenance Package bespoke to your requirements. For more information please see the Maintenance Section.
You can contact our customer care team by:
Telephone: 01737 770911 and ask for Customer Care
Or via Email: CustomerCare@t4m-e.co.uk